About the AJAX Cluster: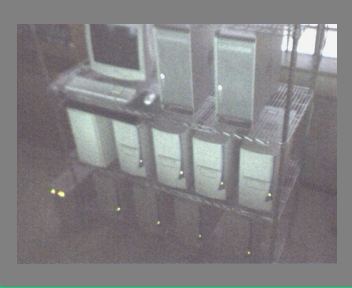 The AJAX cluster constitutes our main computational resource at the GCP. It is an hybrid Linux/Beowulf cluster composed of 9 Pentium 4 x 2.4 GHz and 2 Apple Dual Power Mac G5 x 1.8 Ghz nodes. This resource has been funded by Grupos UPV 13697/2001 and by the MCYT AYA2003-03216.

The cluster has been operative since March 2003 and it has been used for a variety of studies about astronomy and astrophysics including:
Simulations of storm dynamics on the atmospheres of Jupiter, Saturn and Titan.
Large-scale simulations of vortices and wind variability on the atmosphere of Jupiter.
Modeling of the formation and evolution of protoplanetary disks allowing for direct comparison of models and observed systems.
Radiative transfer studies of heat deposition on the atmospheres of the Giant Planets
---
You can follow the statistics of use of this machine at this webpage.
---
Main publications involving calculations at the AJAX cluster:
---
Created: 24 February 2004 / Last updated: 11 December 2007

---