Scope: Astronomy is one of the astronomical fields in which collaborations between the public and scientists has been recognized for a long time as very fruitful. Professional and amateur collaborations in astronomy enrich all subfields on astronomy. In this workshop we gather together professional scientists and amateur astronomers with experience in observations of solar system objects and exoplanets to learn from the experiences of the different participants and produce new ideas for future collaborations. The workshop is organized at Calar Alto Observatory in Almería, Spain and brings together 16 amateur astronomers, 2 professional astronomers and staff of the Observatory to bring the experience of observations in a professional telescope.

Goals: In this training workshop we will provide the experience of using a professional telescope in observations of solar system planets and exoplanets. We will allow enough time to participants for networking and sharing experiences in observational astronomy, image processing and in their collaborations with professional astronomers. The Europlanet Telescope Network will be highlighted as a set of facilities that the participants can use in future observations. The PVOL (Planetary Virtual Observatory and Laboratory) set of webpages, with the related publications will be showcased as an example of a large-scale collaboration between amateur and professional astronomers.
Most of the activities will be practical observations at Calar Alto Observatory. We will be using the 1.23m telescope at Calar alto Observatory to observe targets provided by our amateur astronomers. Using the Andor iKon-XL 230 we will have access to a Field of View of 21 minutes. Filters to be used: BRVI.

SOC:
Ricardo Hueso (UPV/EHU)
Itziar Garate-Lopez (UPV/EHU)
Florence Libotte (Astro Sabadell)
Merce Correa (Astro Sabadell)
Ramon Naves (Aster & Sabadell)
Montse Campas (Aster & Sabadell)
Joaquín Alvaro (FAAE, AstroCuenca)
Iñaki Ordoñez-Etxeberria (Planetario de Pamplona).
Participants (by invitation from the SOC): Ricardo Hueso, Itziar Garate-Lopez, Josep Lluis Salto, Paulo Sanches, Florence Libotte, Mercè Correa, Montse Campàs, Ramon Naves Nogues, Antoni Selva, Gemma Domènech, Joaquín Álvaro Contreras, Mabel Angulo Rodríguez, Rafael G. Farfán, Maritxu Poyal Viudez, Alicia Lozano, Vicent Peris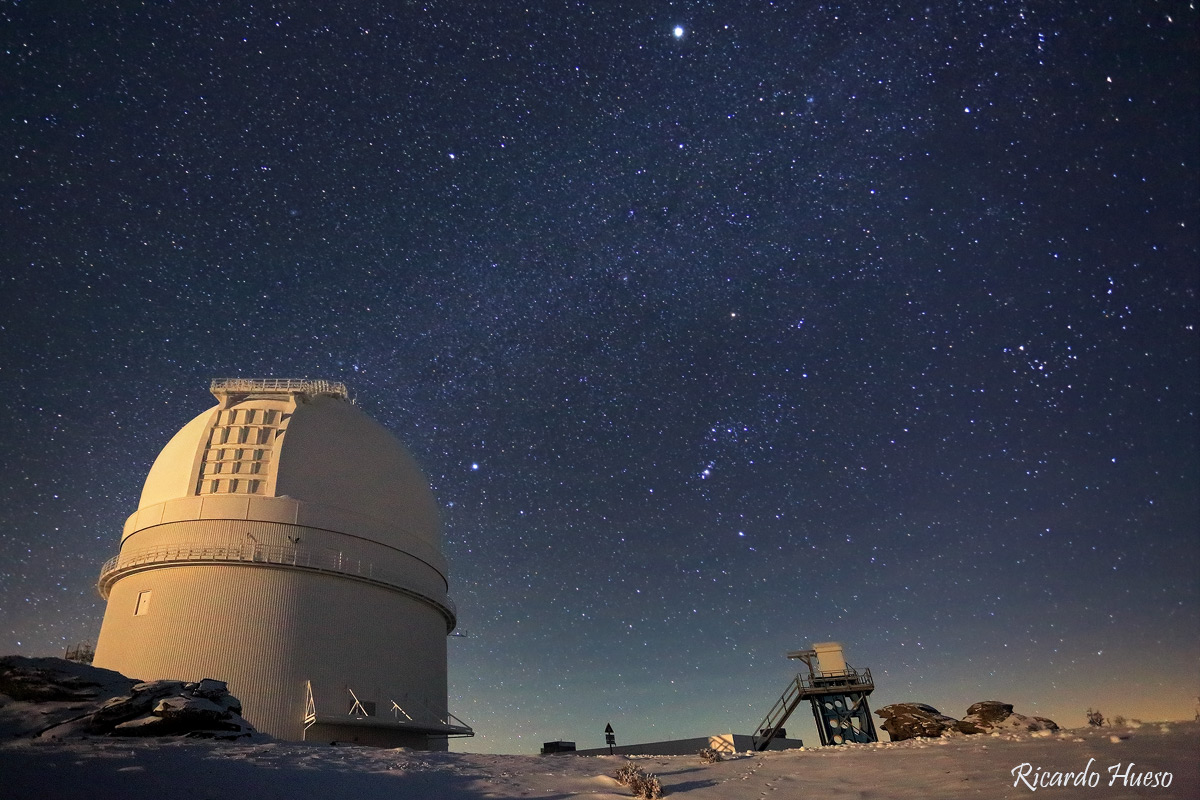 Targets:
Exoplanet transits: HAT-P-37b, TOI-12456b, WASP-163b, GJ486b, 12P
Comets: C/2023A3, 29P, Venus, 2021PH27 and more.
Venus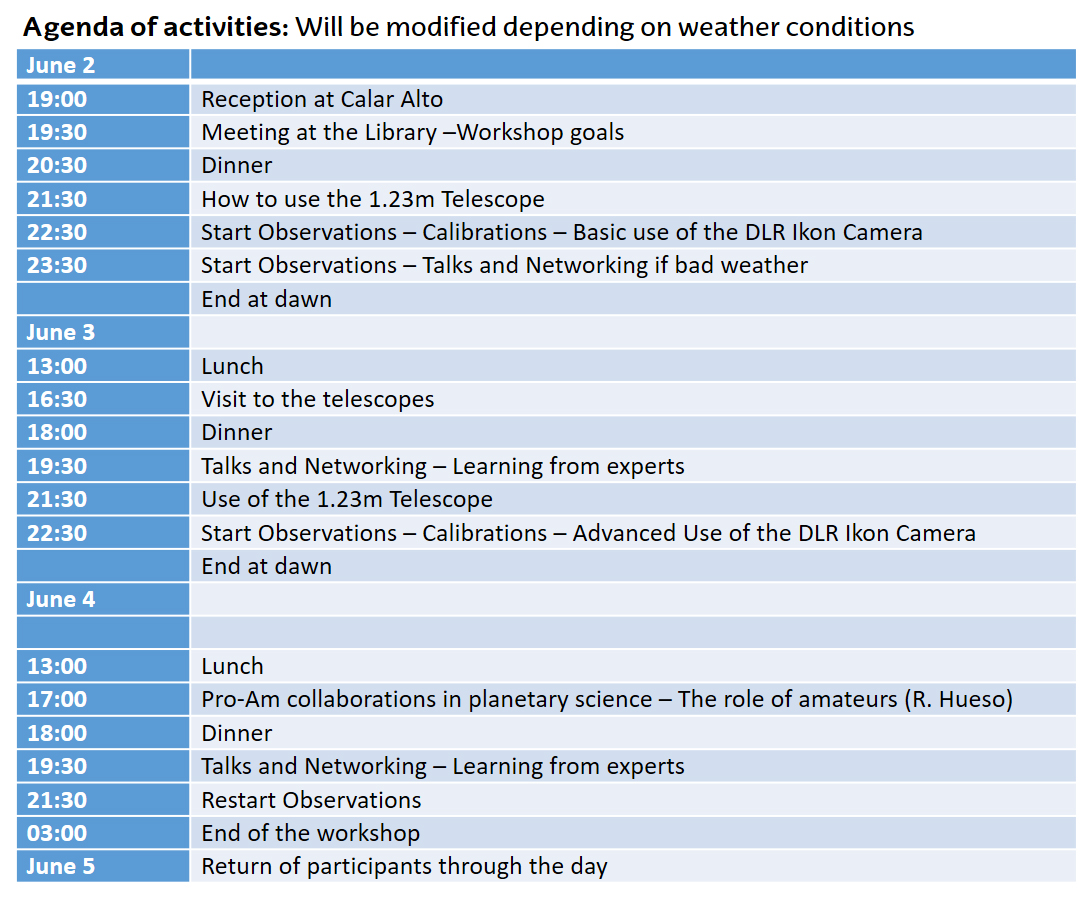 Additional related content:
---
Acknowledgements:
We are very grateful to Stefano Mottola and the DLR in Germany for allowing us to use their Ikon Andor camera for this workshop. We are also very grateful to Ana Guijarro, Gilles Bergond, Pablo Barthe and the full staff at Calar Alto Observatory for allowing us to use their facilities.
Europlanet 2024 RI has received funding from the European Union's Horizon 2020 research and innovation programme under grant agreement No 871149.
---
Last updated: 2 June 2023